Visit the most well known symbol of Harbor Beach…the Harbor Beach Lighthouse…up close and personal. Experienced and knowledgeable tour guides will share interesting information about all aspects of the lighthouse, breakwall, and harbor. Tours are conducted on Saturdays from the middle of June  through the end of August. The boat, a 31 foot Cherokee, from J-Lyn Fishing Charters leaves the Harbor Beach Marina starting at 10am and then every half hour until 12:15pm. DO NOT, repeat, DO NOT forget your camera. The 360 degree view from the top of the lighthouse is one you will not forget. The best photo opp of the day is on the gallery level of the lighthouse, taken through the porthole. Tour guides are happy to help you with this once in a lifetime memory. Tickets are $20 each and also include admission to the Harbor Beach Grice Museum, which houses the original Fresnel Lens from the lighthouse. The Grice Museum is located adjacent to the marina on Ritchie Drive and provides visitors with a comprehensive view of the history of Harbor Beach and its residents. Two admissions for the price of one….and both are unique opportunities that Harbor Beach is proud to share with you! Click here for a tour brochure.
To see tour availability and to make a reservation click here.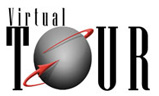 For a virtual tour of our lighthouse click here.