Lighthouse Quilt Show Information
10:00-4:00 Community House Common Room
Your design or pick a pattern that incorporates a lighthouse or multiple lighthouses.
Items accepted for display:
Bed Quilts, Lap Quilts, Wall Hangings, Miniatures, Wearable Arts
Miscellaneous items (table runners, place mats, table toppers, purses, totes etc.)
Mail to or Drop off at address below
Drop off Dates: July 13 through July 17, 2015, 8:00 AM to 5:00 PM weekdays
The Harbor Beach Lighthouse 130th Birthday Celebration Quilt Show
c/o Harbor Beach Agency
128 State St.
Harbor Beach, MI 48441
For information contact: Annette Sweet: 248-921-6867; sweetannette6829@yahoo.com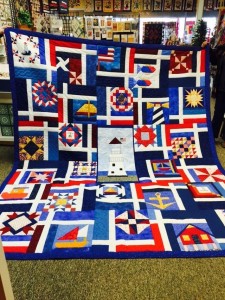 A Lighthouse quilt will be raffled off at the event Tickets will be available at the Backstreet Quilt Shop, Harbor Beach Agency, HB Library, and from HBLHPS members. $1=1 ticket $5=6 tickets
See the quilt at the Backstreet Quilt Shop in Bad Axe and later at the Harbor Beach Library.
The group who created the quilt? is "The Harbor Beach Stash Busters". The quilt would be valued from between $700? and $800.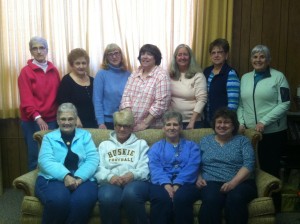 Lin Haight is the coordinator and project manager. Hand quilting was done by Kim Clark. Blocks were designed and sewn by:
Gayle Volmering, Charlene Roggenbuck, Lin Haight, Carol Brown, Nancy O'Neil, Jan Smith, Susan Oakes, Margaret Clor, Kim, Clark, Karen Johnson, Geraldine Bischer, Diane Seidl, Debbie Ruthkowski, Carol Learman, Joann Woschleger and Ruth Hewitt.